Composite Plastic Garden Fence Boards Material Cheap Weather Resistant Wpc Decorative Fence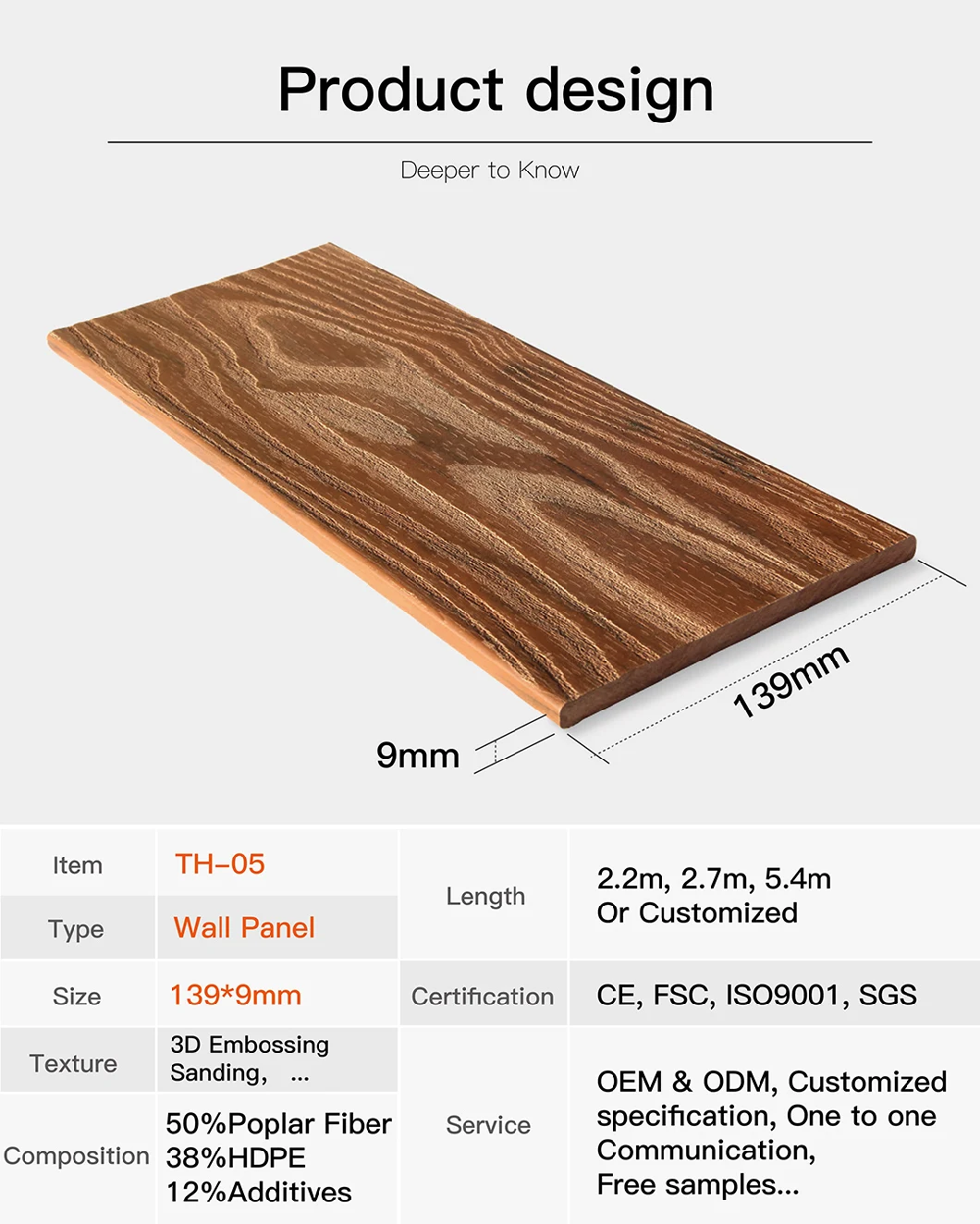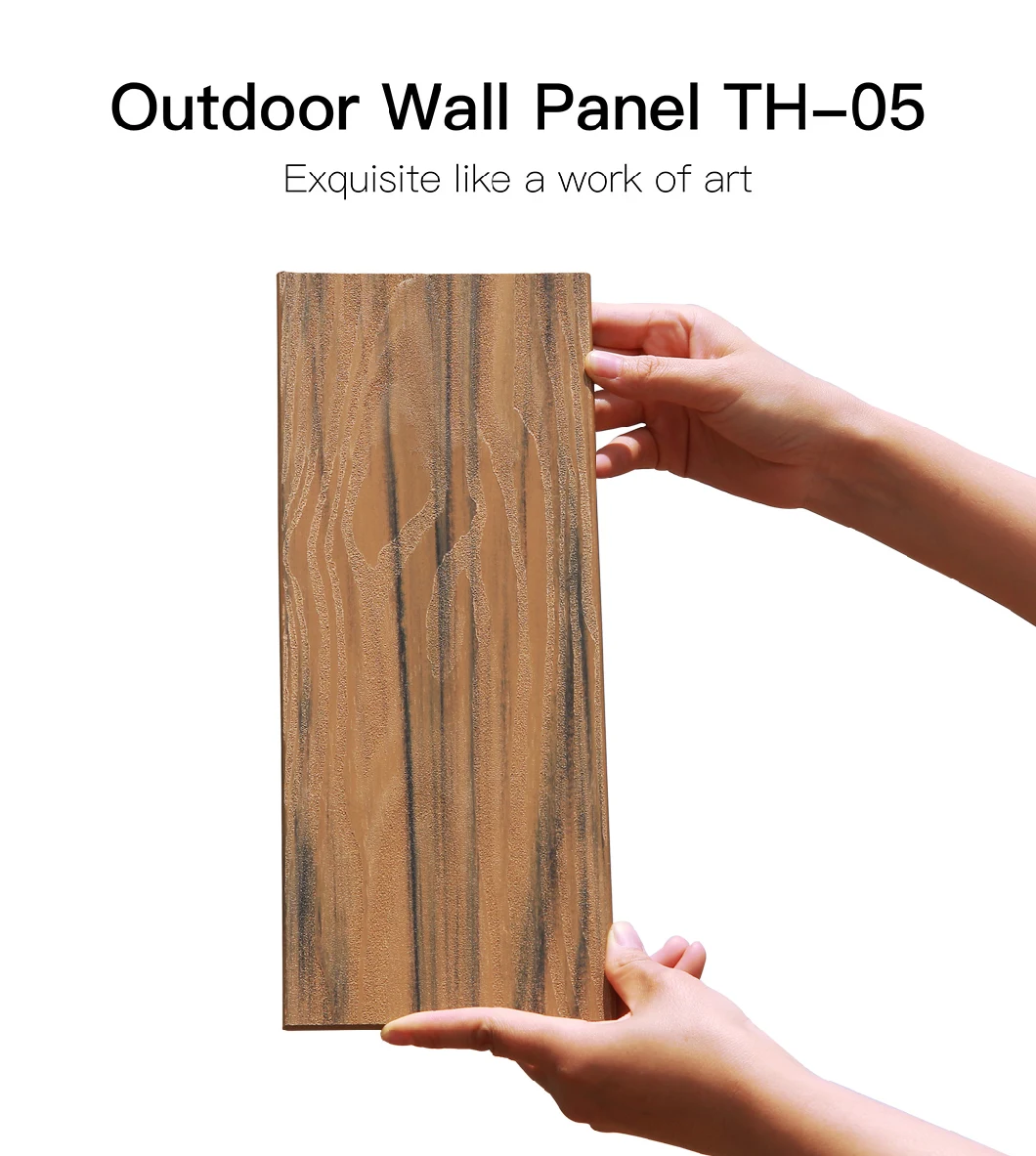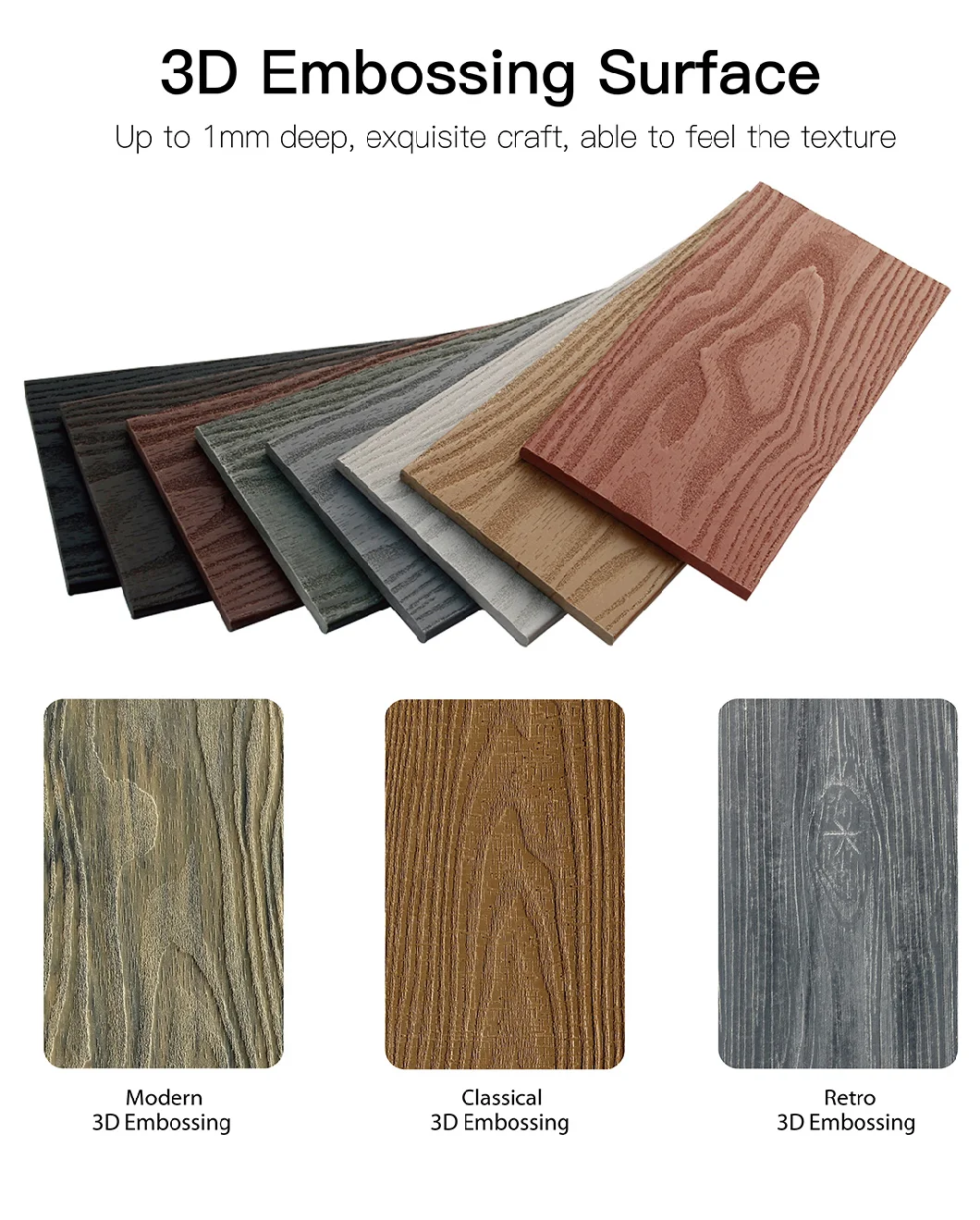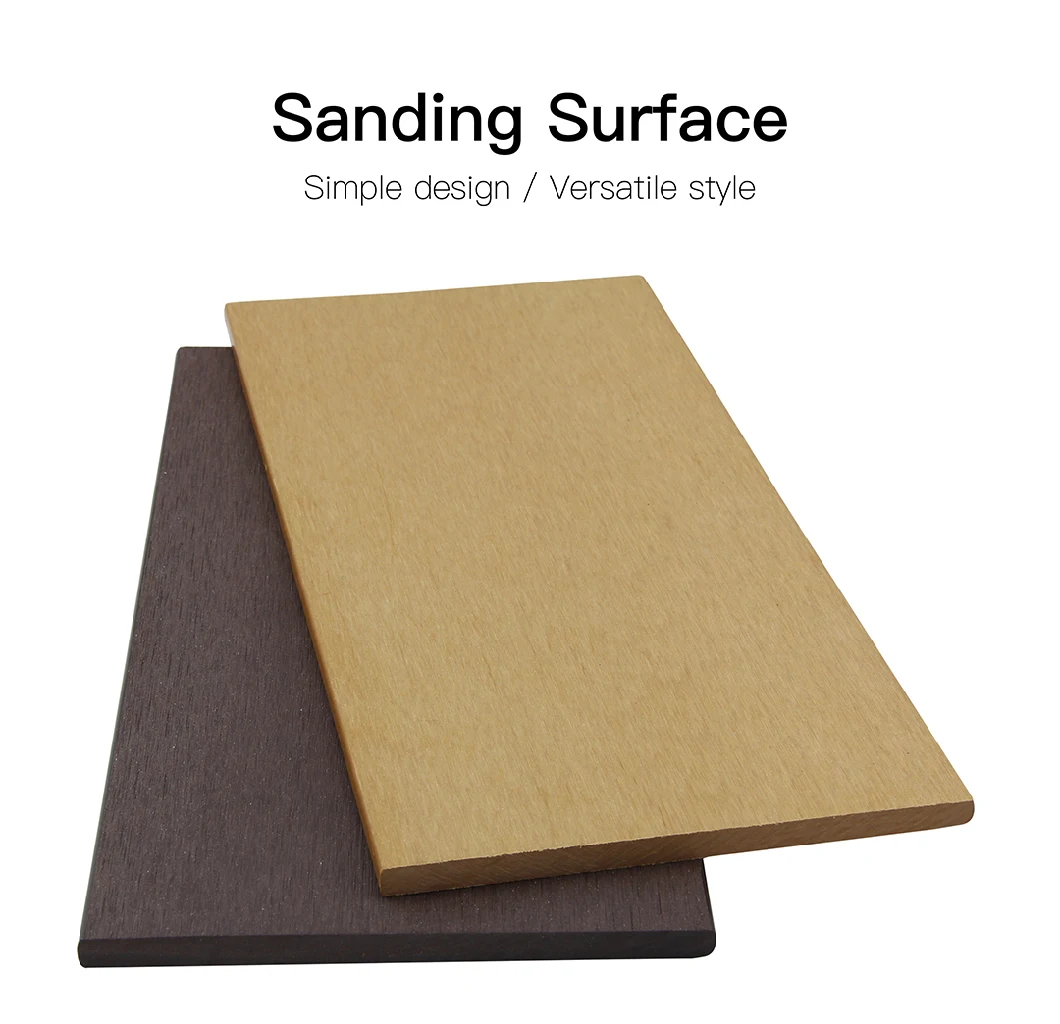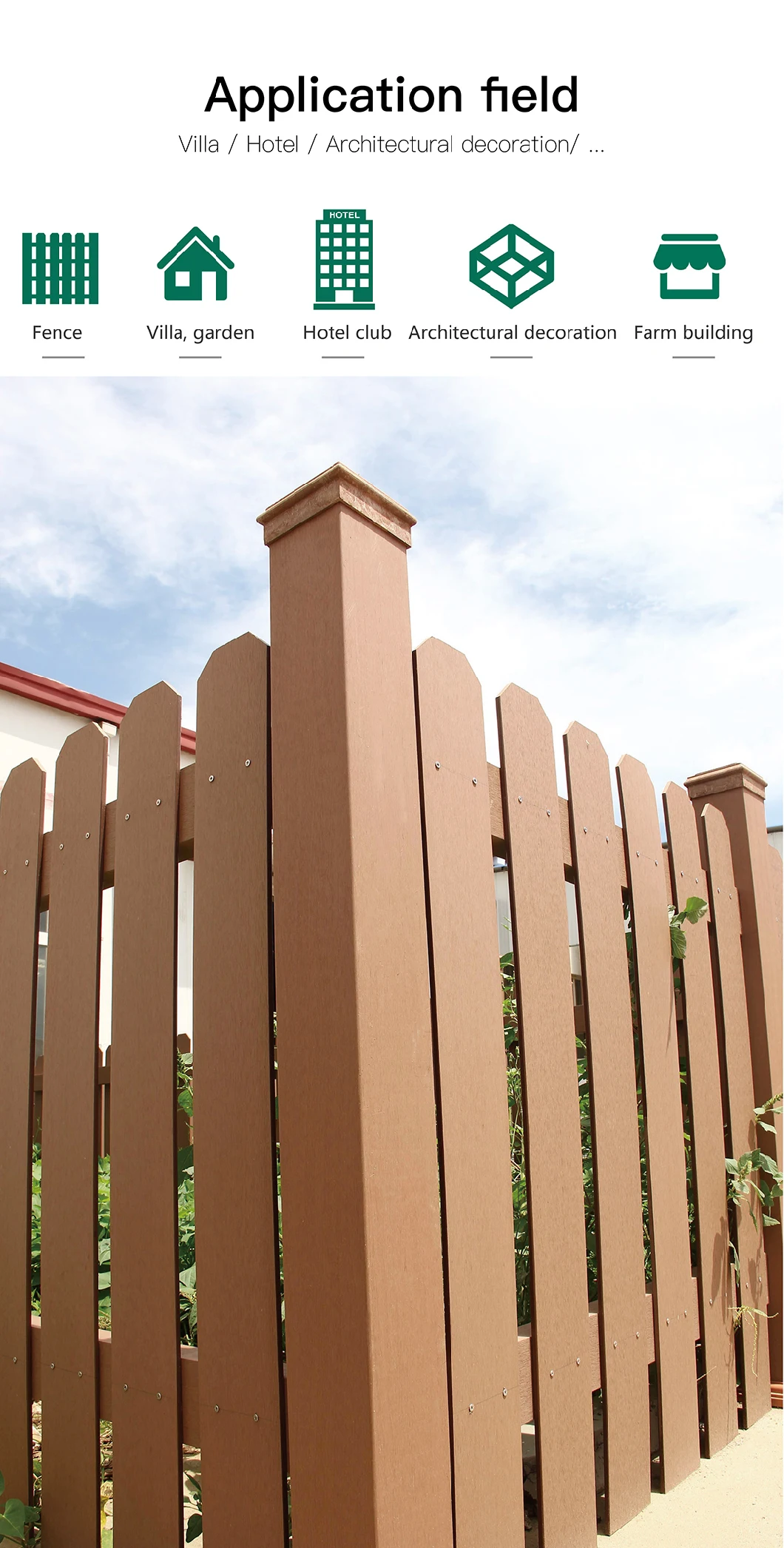 More Chice :
Material

wpc wood-plastic composite material

Size

139x9mm,140x13mm,140x6.5mm,

etc

Color

Cedar,Red pine,Red wood,White,Coffee,Light grey,Blue Grey ,Art color,etc.

Surface

Groove,Sanding, Brush, Embossing,3D Embossing

Feature

High strengh,low wear and tear,no deformation

Service life

15-25 years,Dimensional Stability

Composition

50% wood flour, 35-40% plastic (HDPE), 10-15% others additive

Certificates

FSC, CE, ISO 90012008, SGS

Maintenance

Requires no painting, no glue,no split,no rot,water proof, low maintenance.
If you want to know more details about our products,
Please "
Contact
" Us Right Now! ! If you have further requirement,
We will prepare free samples for your reference!!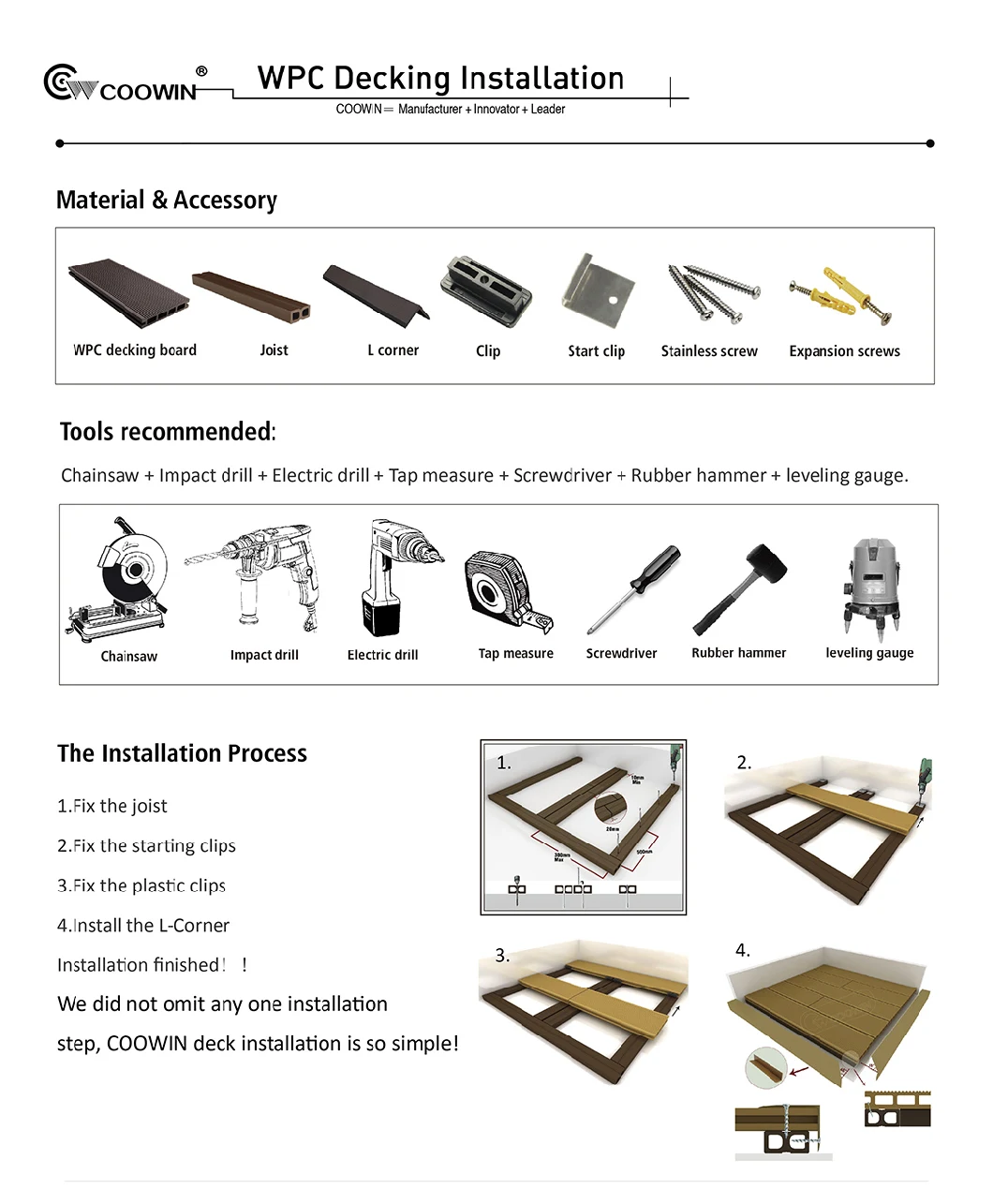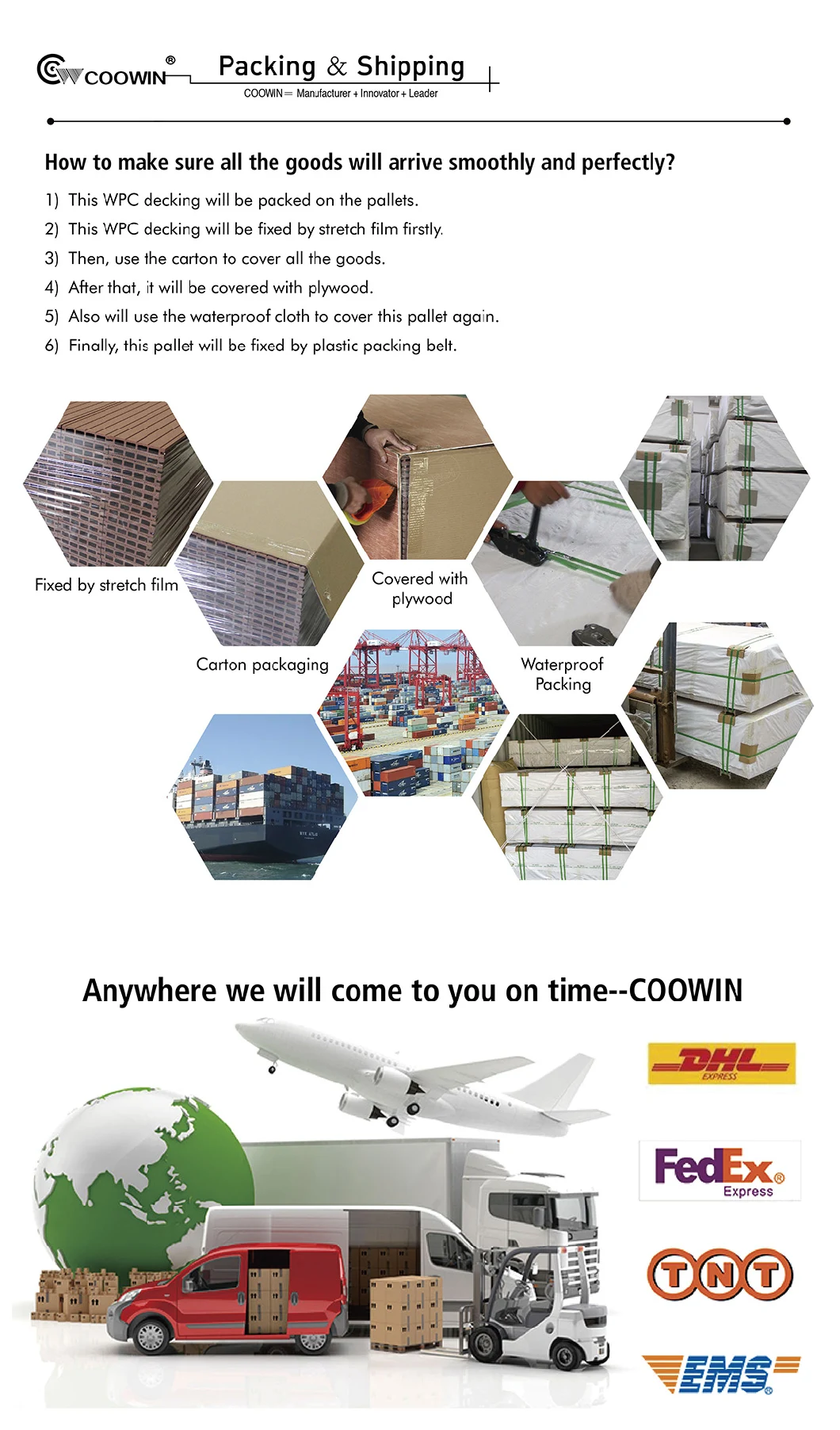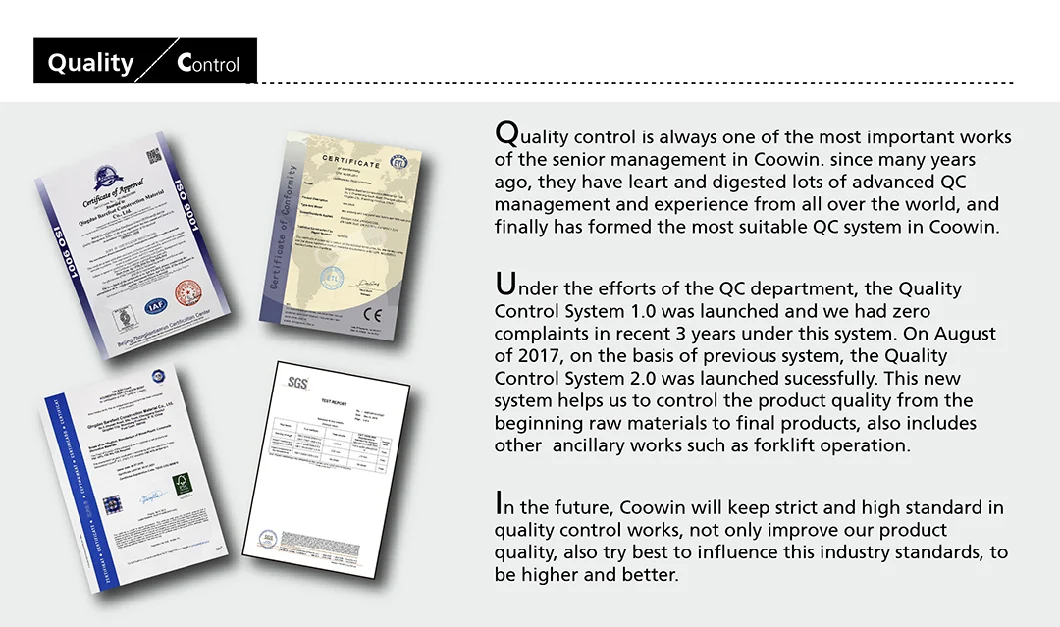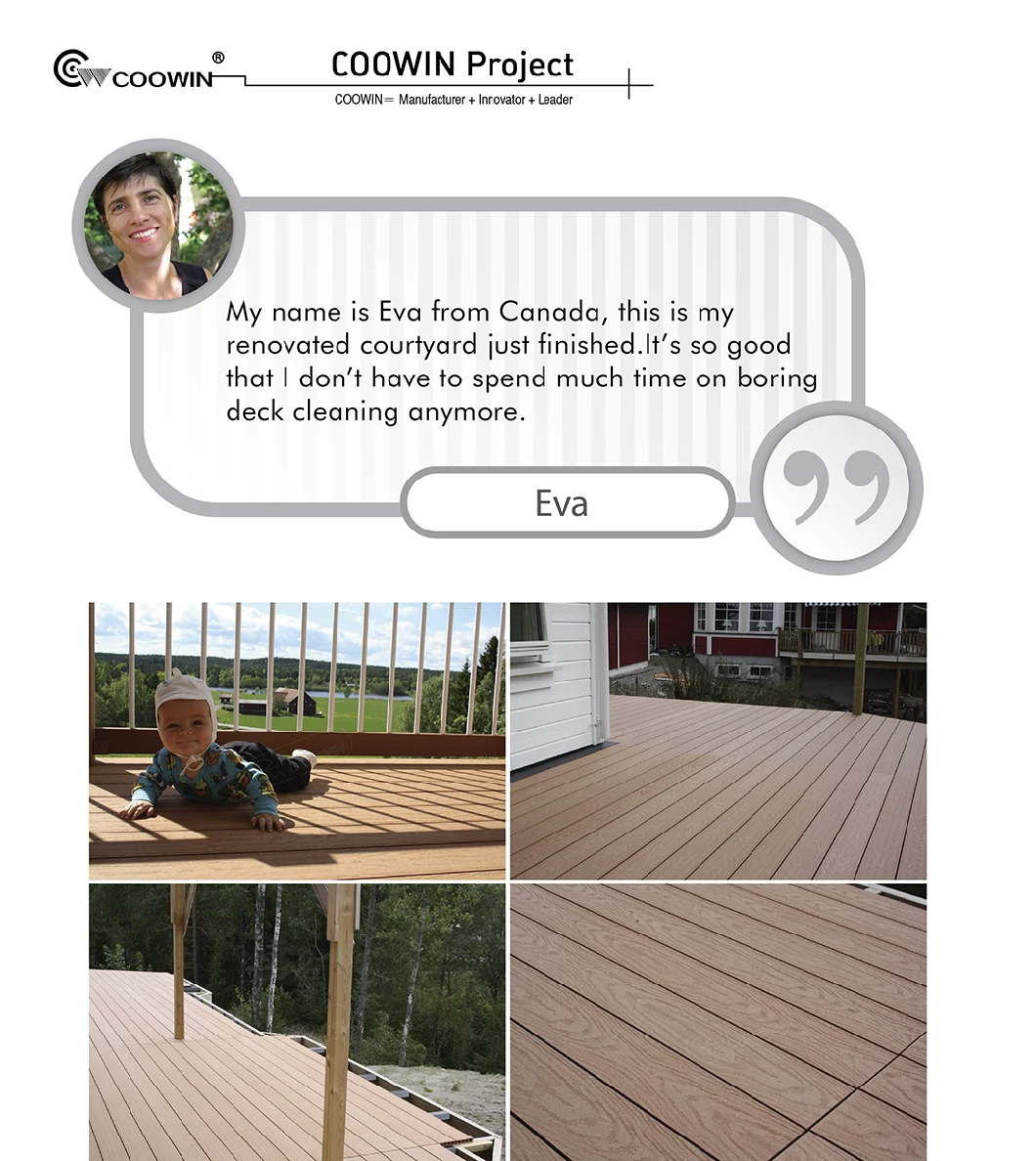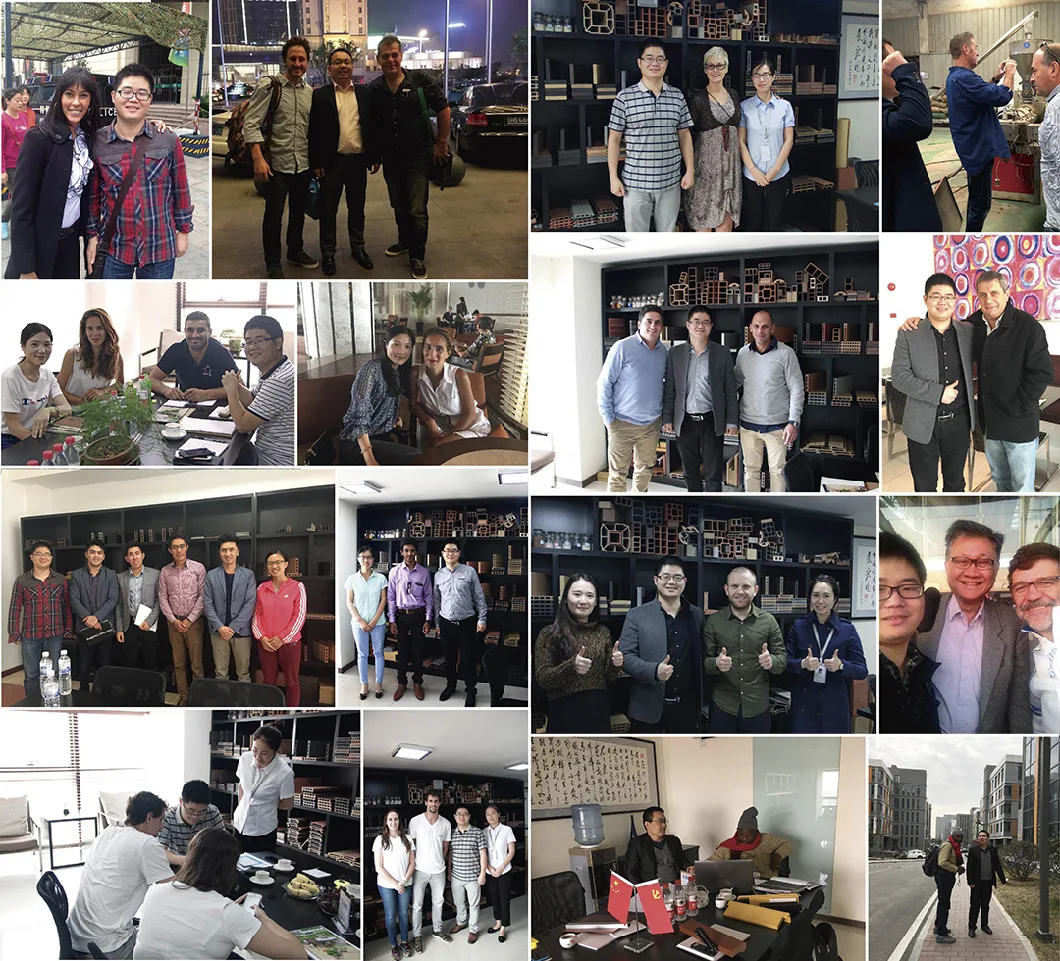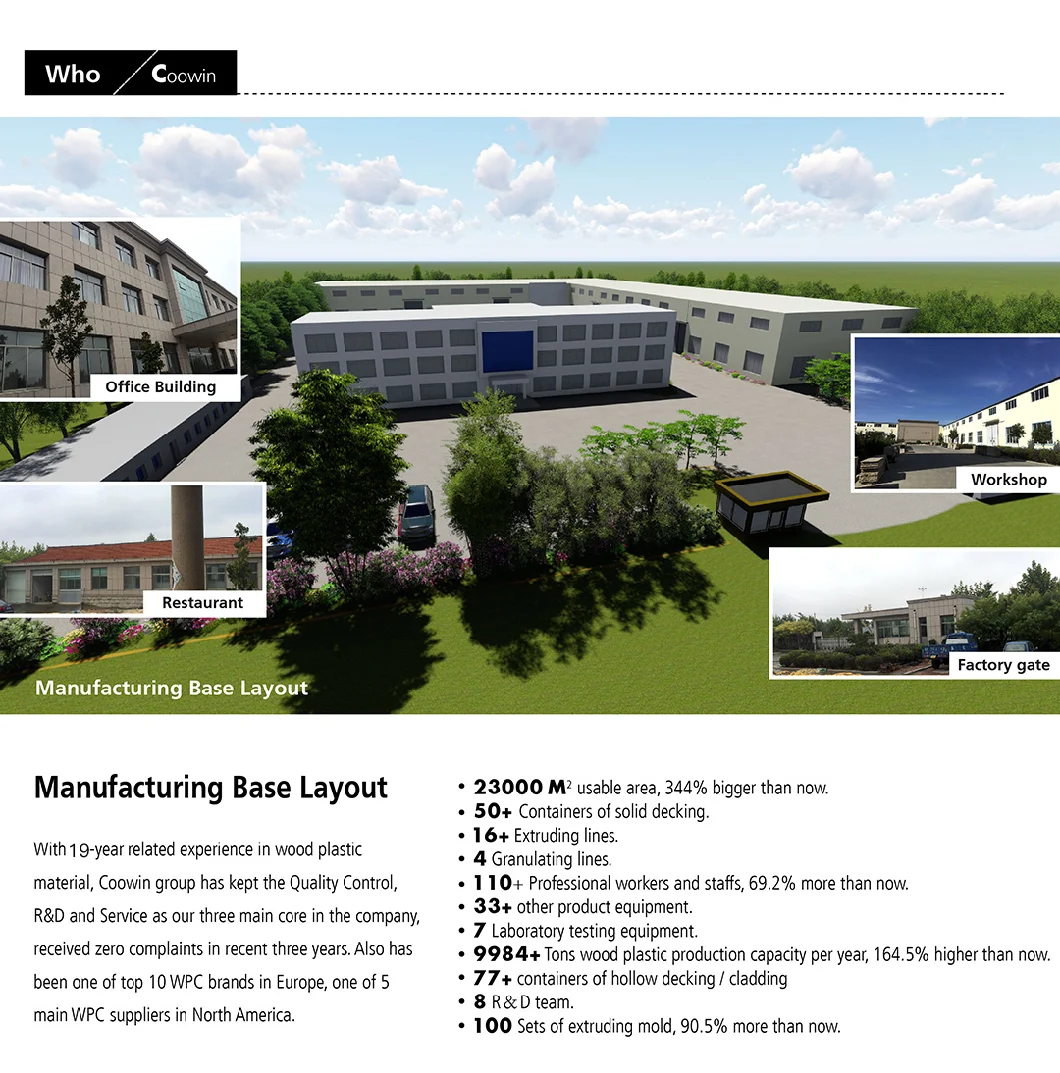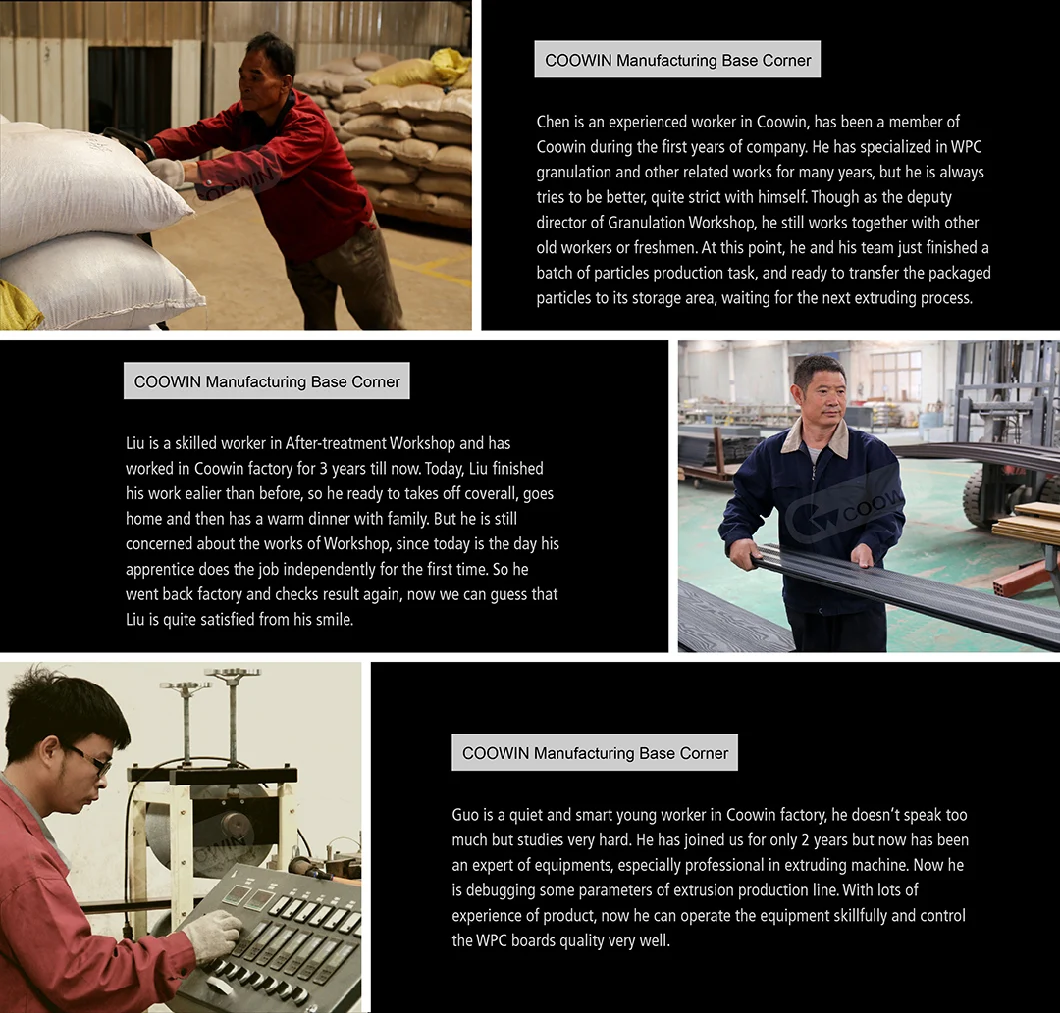 FAQ
1.Q. What is the difference between COOWIN Composite Decking and wood?
A. COOWIN combines the natural appearance of wood with the durability of plastic. Unlike wood decks, which require continuous maintenance, weather protectants, and water-seal products do not need to be applied to COOWIN. COOWIN's surface offers excellent traction and will not splinter or become structurally unfit due to rotting, split, warping, cupping, checks or damage caused by fungal decay or termites.
2.Q. Why is composite decking more expensive than treated wood?
A. Composite decking is more expensive to manufacture, but, over time, the maintenance, repair, and or replacement costs of wood decking exceed the initial investment in a COOWIN deck.
3.Q. How long will the material last?
A. Foot traffic, dragging heavy objects across the surface, weather exposure, cleaning products, and the frequency of cleaning (especially with commercial pressure washers, which are not recommended) can all affect COOWIN decking products' finish. To ensure durability, follow our easy maintenance instructions.
4.Q. Will COOWIN rot, splinter, or decay?
A. No. As proven by testing under accelerated weather conditions, COOWIN is weather-resistant. Our warranty guarantees that it will not corrode, splinter, or become structurally unfit due to rot, splitting, warping, cupping, checks, or damage caused by fungal decay or termites.
5.Q. Is composite flooring fire resistant?
A. Decking is fire resistant, but like wood, the product is not fireproof and will burn or melt at high temperatures. As with other materials, caution should be taken to ensure BBQ's and other potential sources of fire are safe.
6.Q. Will my color fade?
A. COOWIN decking has UV protectors which will reduce the fading effect, however with all things, the color will gradually stabilize and gradually become a more natural feeling of wood.
7.Q. Do COOWIN products fade?
A. over time, standard COOWIN composite will lighten slightly to an attractive weathered tone. This colour change depends on exposure to sunlight and other environmental factors. The weathering process begins upon installation and generally takes 60 to 90 days. COOWIN Tropics and High-Performance deck boards are extremely fade resistant, allowing them to maintain their beauty for many seasons.
8.Q. Will I get a color difference with my decking boards?
A. Our composite decking boards are produced in batches and made from 60% recycled hardwood making this a natural product. For this reason, slight color variations may occur (more noticeable when purchasing different lengths of boards or when laying the boards "wide groove up") We advise purchasing decking boards in the same lengths to avoid initial color difference. Although we will always endeavor to pick all products from the same batch when orders are added or amended at a later date the boards will likely be from a different batch, therefore, color variation is likely. Please ensure you order the correct amount of boards in the initial order.
9.Q. How much does delivery cost and how long will it take to get it?
A. After receiving the 30% deposit, we will complete the production of 20 feet in about 7 to 10 days. When you pay the full payment, we will deliver the goods to you.
10.Q. Can I obtain a sample of the decking?
A. Yes. Our samples are free, you only have to pay the shipping cost, we will ship the same day.
11.Q. What will it look like once it's done?
A. Only you can really picture that as you know the space better than anyone but we do have a gallery of images that might help you see what it could look like.
12.Q. Does COOWIN have deck plans?
A. We will provide you with an installation plan and a 3D rendering for you, assist you until the installation is completed.