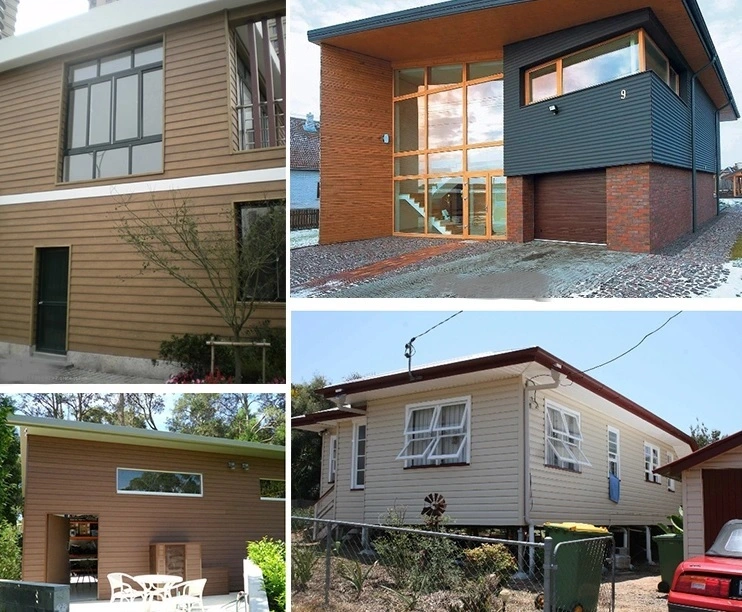 Modern Outdoor WPC Wall CladdingModern Outdoor WPC Composite Wall Cladding and Wall Siding1. Natural feeling
2. UV resistance, Waterproof, anti-slip
3. Resistant to mositure and termites
4. CE. ISO901, ISO14001, Interteck

Detailed1. Durable, anti-impact, wearproof, with high density

2. High capacity of UV-resistance, and color stability

3. High resistant to mositure and termites

4. Easy to be installed and low labor cost

5. Required no painting, no glue, low maintenance

6.100% recycled, environmental friendly, saving forest resources

7. Barefoot friendly, anti-slip, no cracking

8. Weather resistant, suitable from-40 to 60










COMPANY PROFILE:
Shandong buwei plastic technology co.,ltd. was founded in 2008, is a manufacturer specialized in WPC products, interior decoration, integrated building, landscape engineering etc..The factory located in China logistics city-Linyi . Factory covers an area of 100 acres, with more than 400 employees.
Company has advanced production equipment and technology, has more than 100 production lines, has been through a number of certification of the inspection. Company continue to invest in research and develoment, established WPC and outdoor integrated building materials research and development center, has become the fastest growing enterprise in WPC industry.
Company annual production of 30 thousand Tons in WPC products, is one of the large domestic WPC products manufacturers. Products sell well in the domestic market and all over the world, won the praise of customers.
"Ecology, environmental protection, health, science and technology" is the pioneer of the enterprise, the company has always followed the pace of the times, so that life and embrace the green, human and ecological coexistence.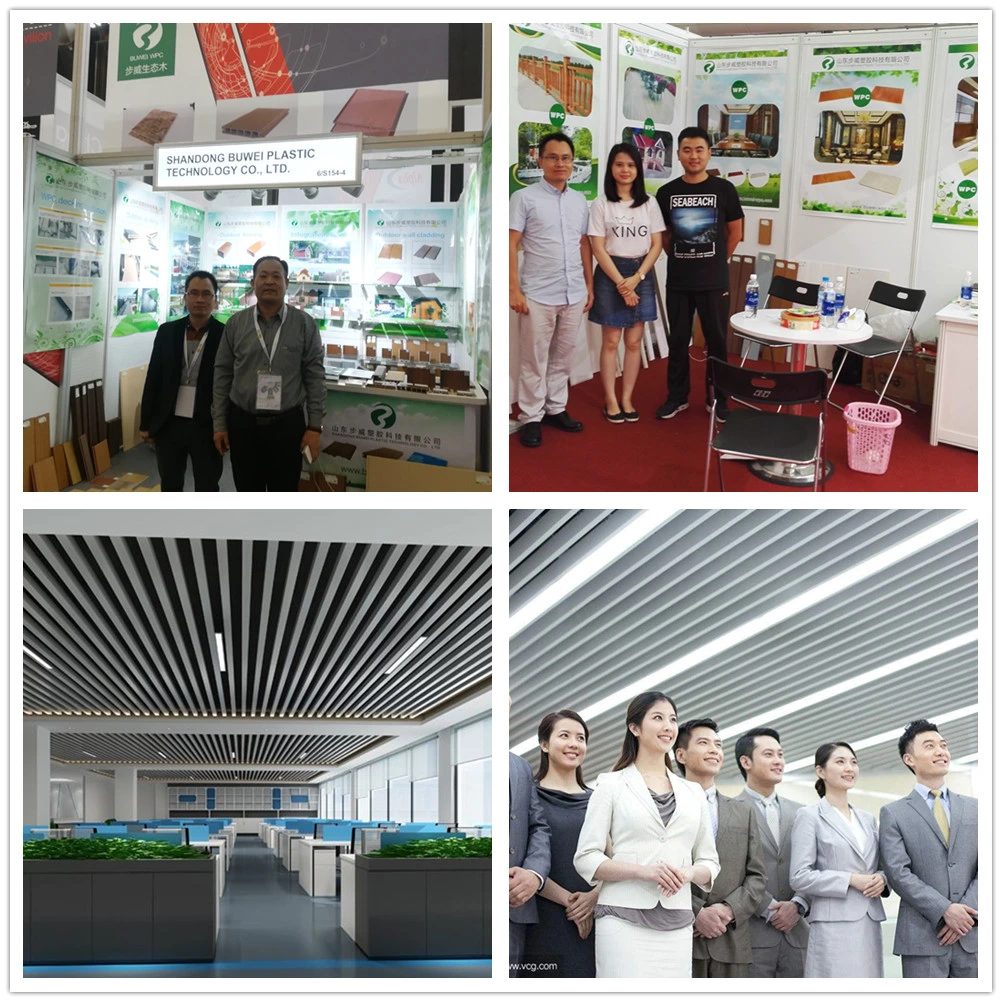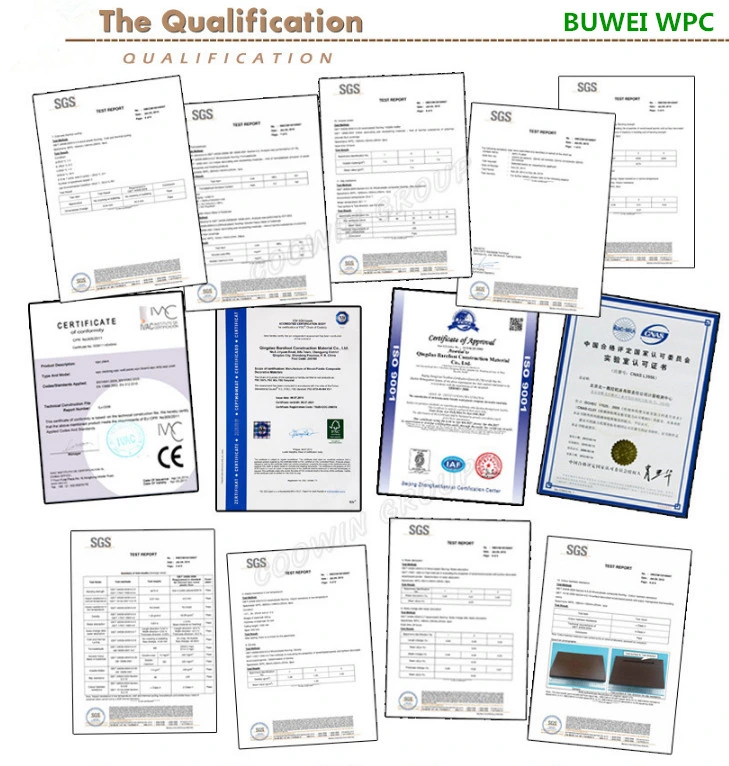 Why choose us?
1. Over the years,we've dedicated our time& efforts in developing our company and expanding our product mix.We focus on products' quality and its competitiveness on the market.We strive to make every of our products the best, and we provide them with our best price& service.
2. We provide professional advise on products' application,installation,maintenance and etc.
3.Our efficient management system enables us to act quickly to any problem,neither big nor small.We do trouble shooting without complicated procedures,and we deal with it above our customers' expectation.
We do business based on sincerity&honesty,and we eye on long term cooperation with our customers.
Welcome your WPC Decking,fence,wall cladding inquiry, we believe that you will be satisfied with our price,quality and service. Looking forward to cooperate with you .our team can provide good service for you
FAQ1. How Is The Packing Of The WPC?
Now, we will use steel pallets for packing due to easily for unloading. Moreover, for special orders, we will use iron band for packing and air bags to prevent packing falling.
2. Compared to real wood, what are the advantages of WPC?
Shortly speaking, WPC not only has better mechanical properties, weathering resistance, color fastening, chemical stability and low heavy metal content, but also is water-proof.
3. Will color fade because of weathering?
Unlike real wood, our products have great color fastening performance. The color will just fade a little at the beginning of three months, and then the color will become very stable for later application.
4. Are Mexywood' products easy to install?
Definitely,Our customers can find all fitting and hardware in Mexywood. Also you can download the materials of installation from our website. We are pretty sure that our products can meet your DIY request