Product information
WPC decking
1. Natural feeling
2. UV resistance, Waterproof, anti-slip
3. Resistant to mositure and termites
4. CE. ISO901, ISO14001, Interteck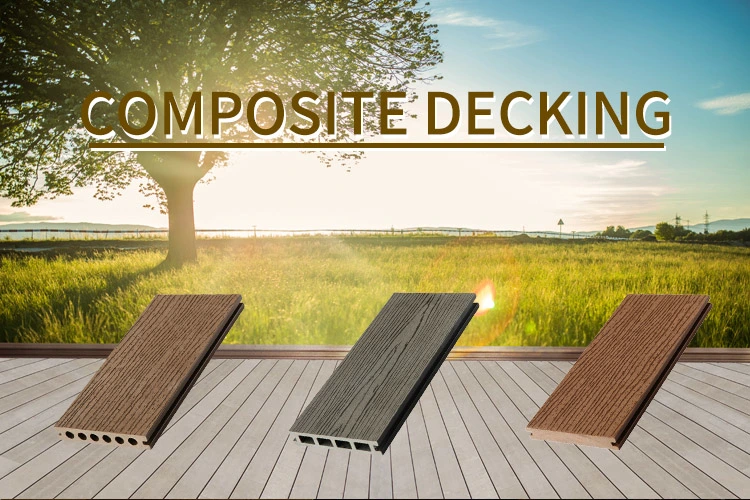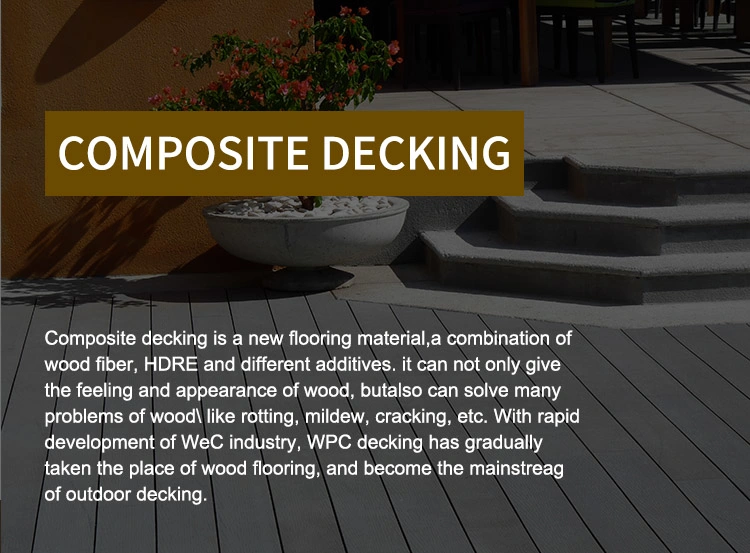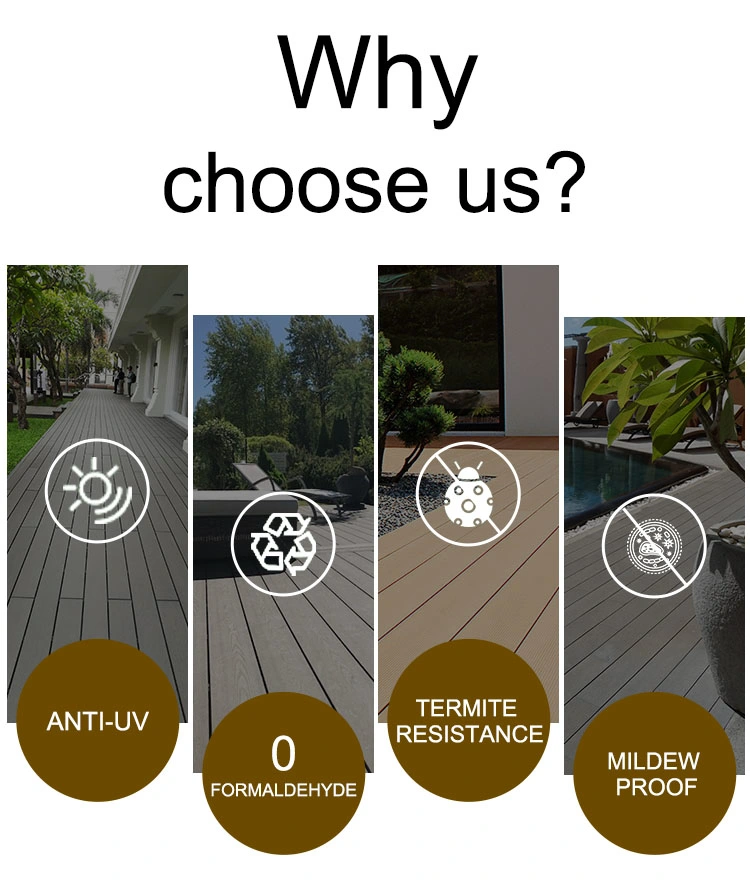 Feature
The Eco-friendly wood plastic composite profiles we produced is made of:
60% bamboo/wood fiber, 30% HDPE, 10% chemical additives.
Main feature of mexytech wall panel:
1. Looks and feels like natural wood
2. Durable, anti-impact, wearproof, with high density
3. High capacity of UV-resistance, and color stability
4. High resistant to mositure and termites
5. Easy to be installed and low labor cost
6. Required no painting, no glue, low maintenance
7.100% recycled, environmental friendly, saving forest resources
8. Barefoot friendly, anti-slip, no cracking
9. Weather resistant, suitable from-40 to 60 degree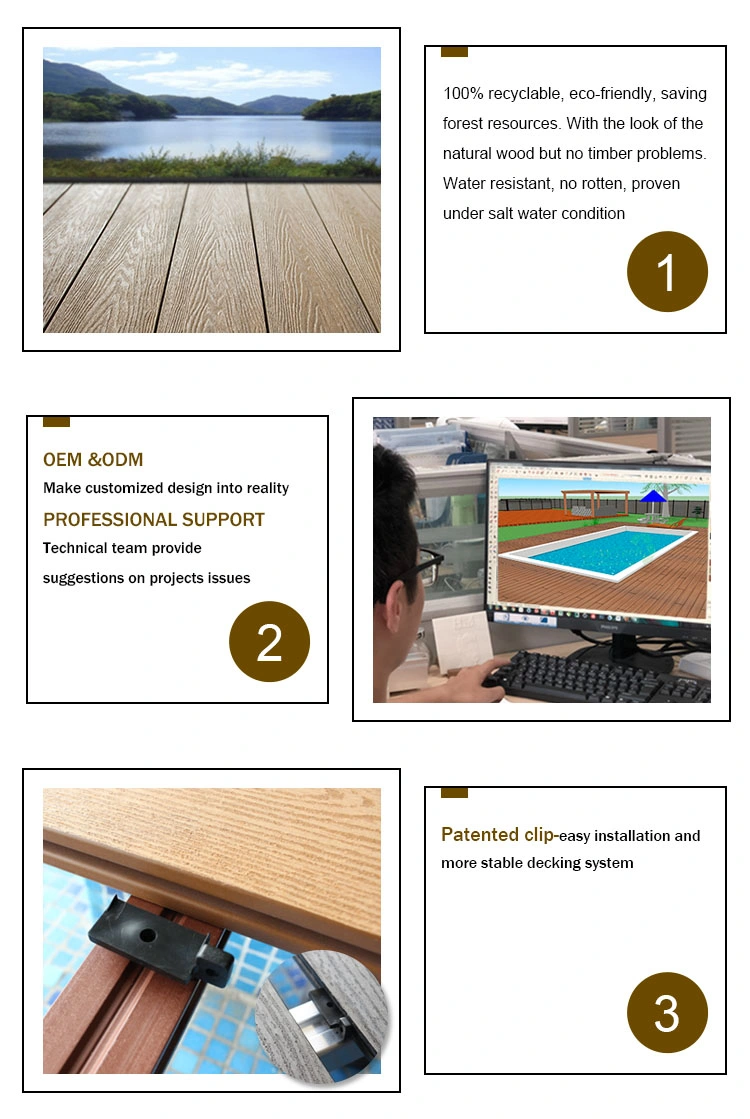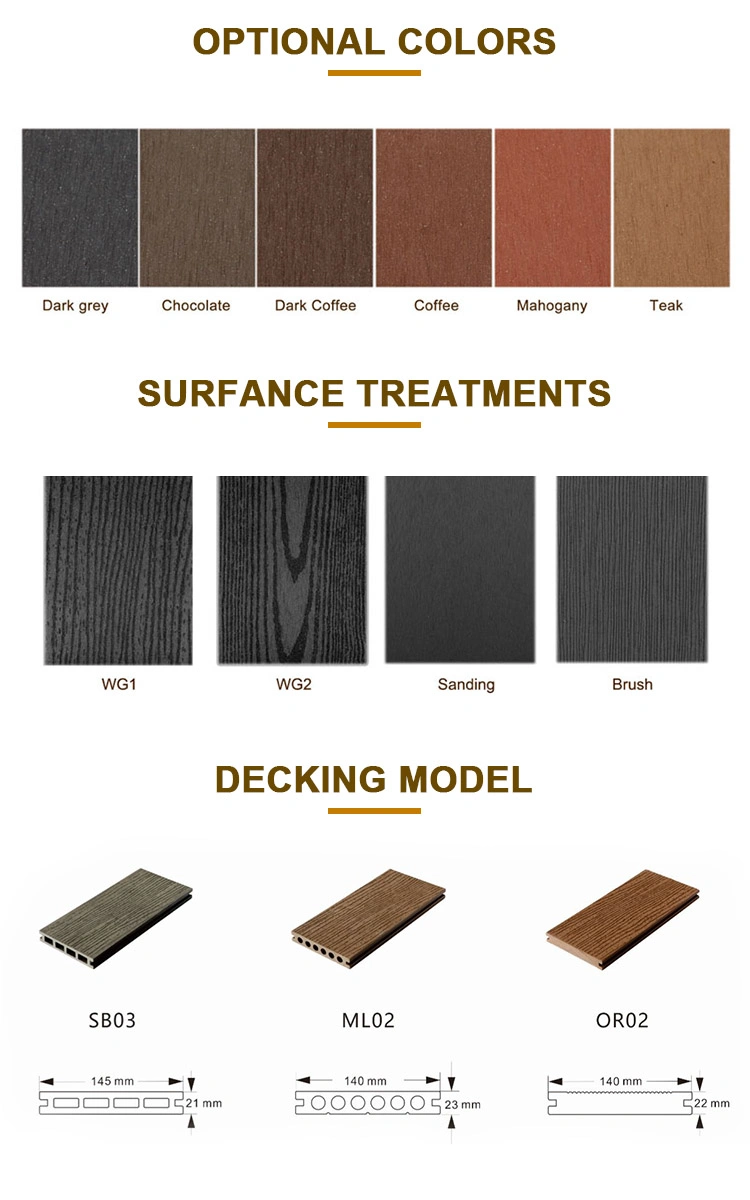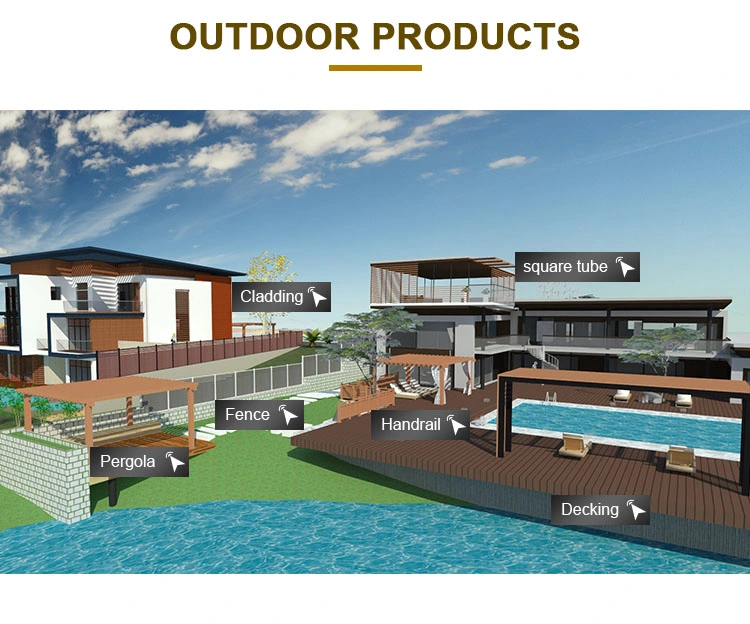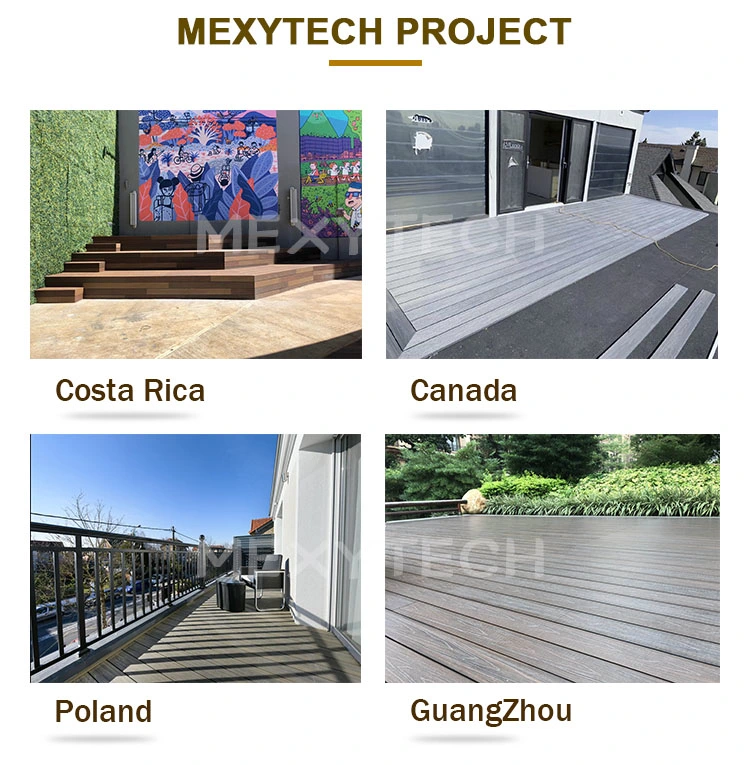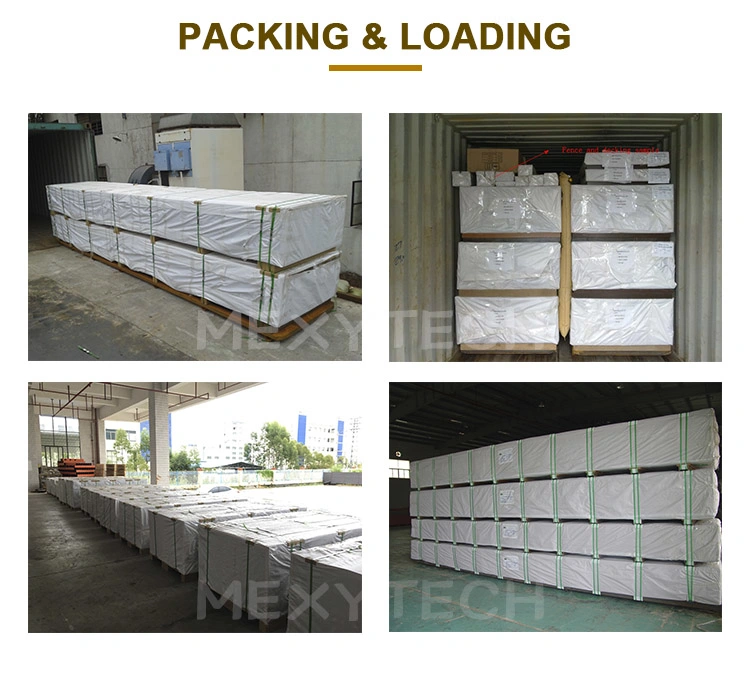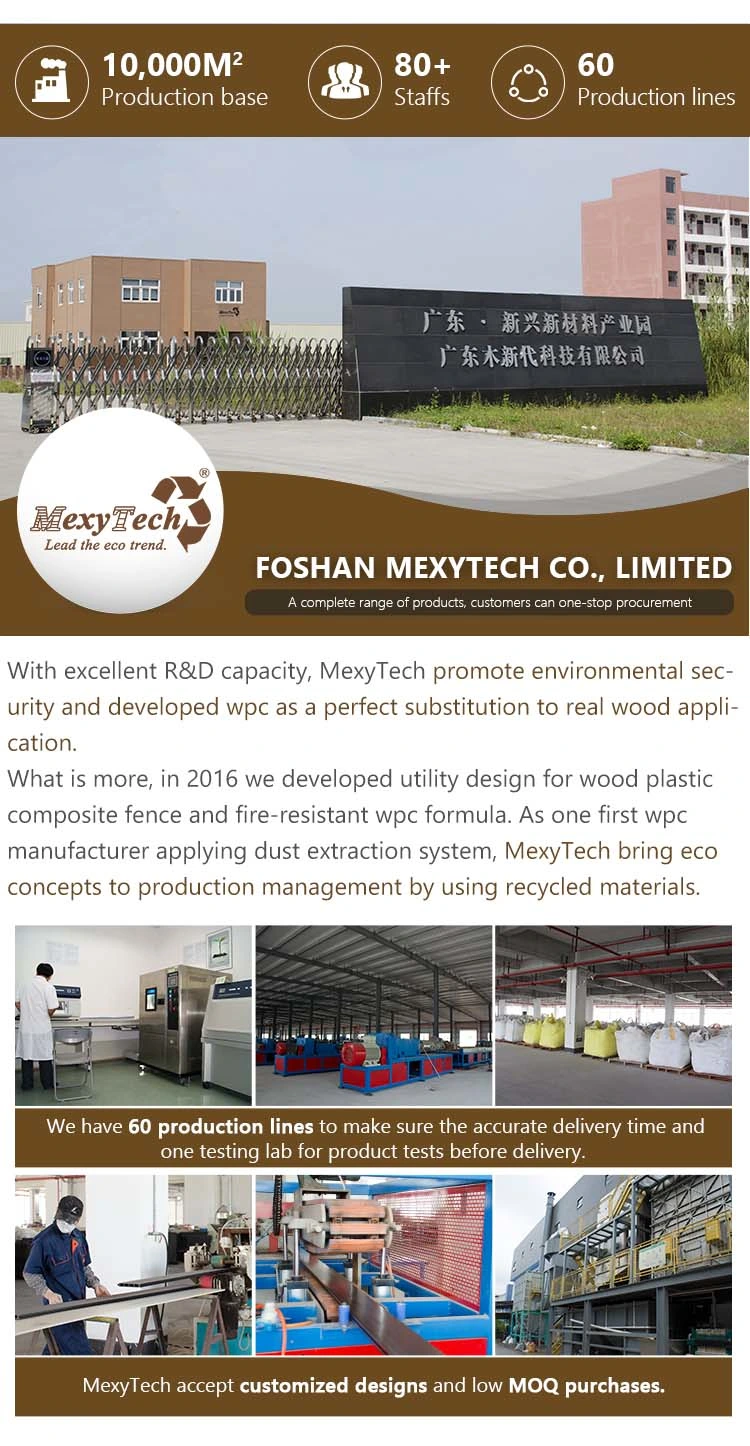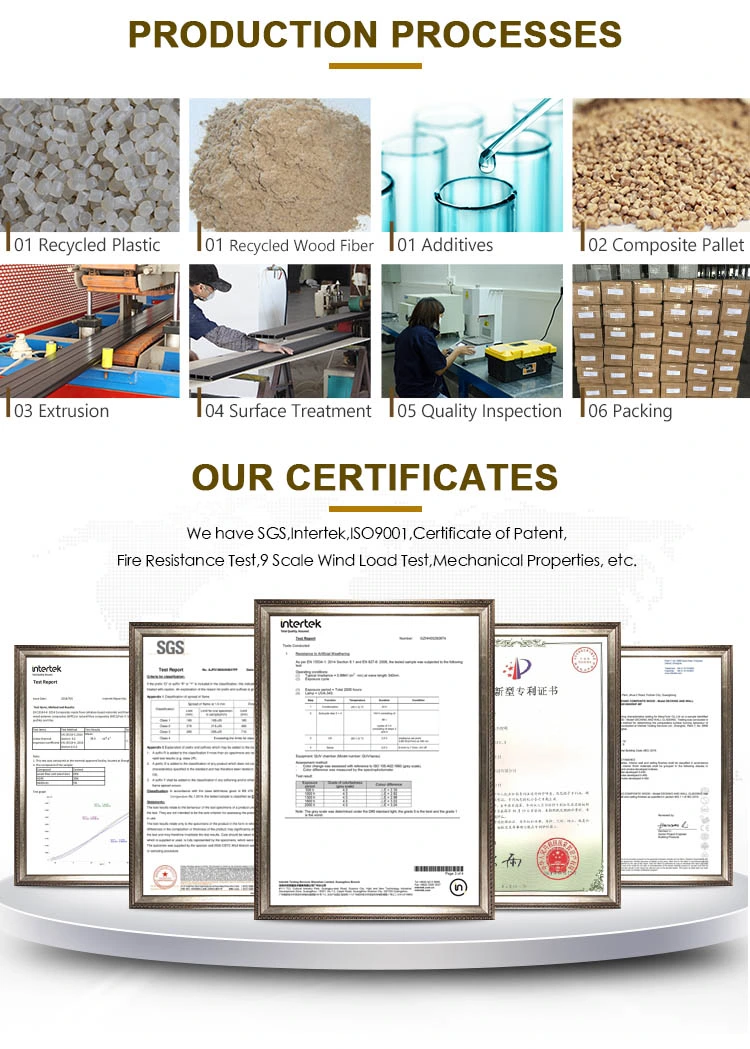 FAQ

1. How Is The Packing Of The WPC?
Now, we will use steel pallets for packing due to easily for unloading. Moreover, for special orders, we will use iron band for packing and air bags to prevent packing falling.

2. Compared to real wood, what are the advantages of WPC?
Shortly speaking, WPC not only has better mechanical properties, weathering resistance, color fastening, chemical stability and low heavy metal content, but also is water-proof.

3. Will color fade because of weathering?
Unlike real wood, our products have great color fastening performance. The color will just fade a little at the beginning of three months, and then the color will become very stable for later application.

4. Are Mexywood' products easy to install?
Definitely,Our customers can find all fitting and hardware in Mexywood. Also you can download the materials of installation from our website. We are pretty sure that our products can meet your DIY request.

Our services
1. We will control Quality and delivery time strictly.
2. Timely follow up about the feedbacks from customers.
3. Provide professional advice for your engineering design.
4. Supply technical guidance for installation.

If you need more information on this new product, please contact us.